We thought it was important to recognize some of the outstanding work our users created over the last year. In this publication, you'll find a handful of the top content from 2018. This work spans industries and use cases. We hope it provides some inspiration for your own content in 2019.
Scroll Down to Enjoy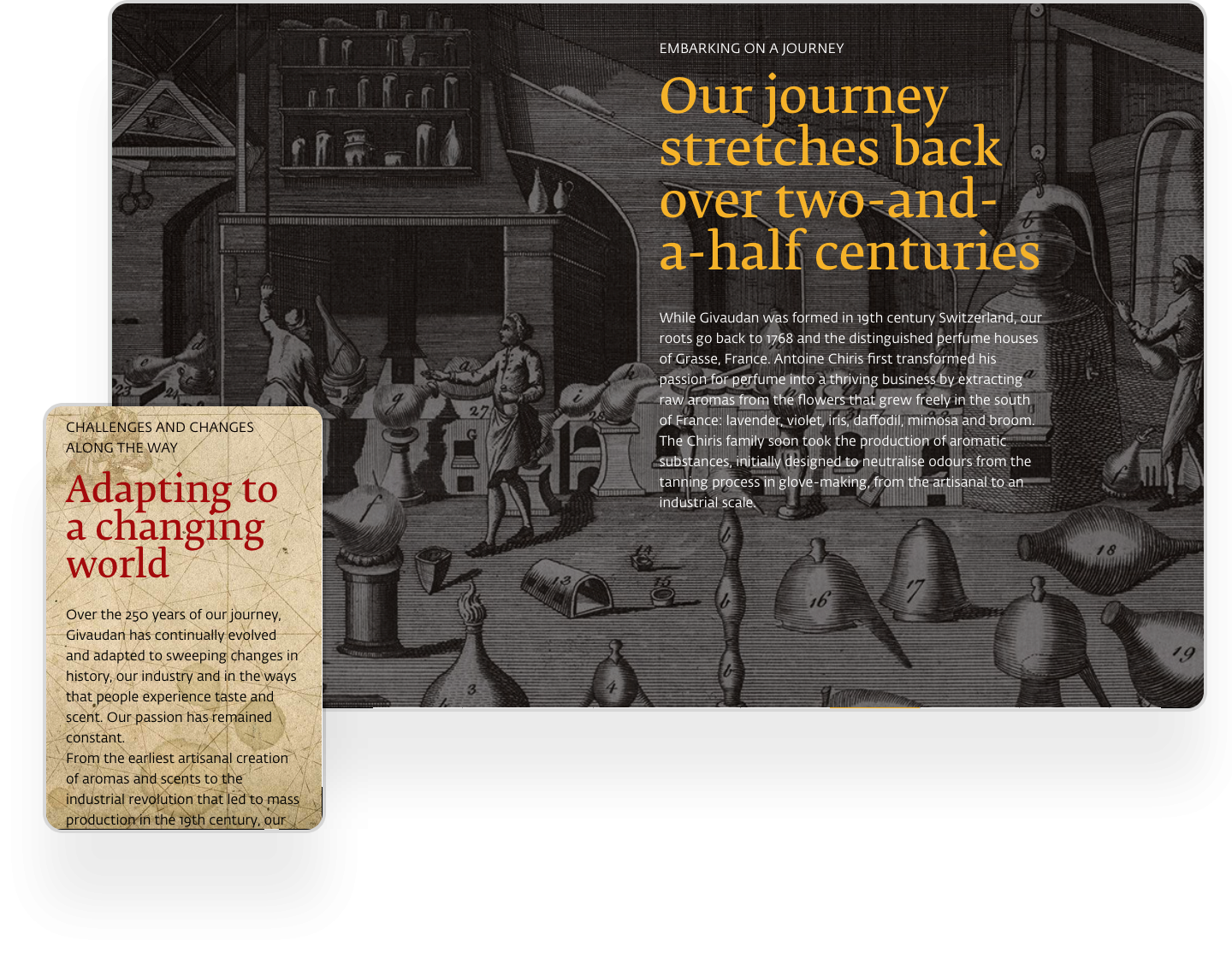 ---
INL Agency
Givaudan deftly showcases so many of our favorite features in this stunning one-page content snack, from parallaxes to full-screen video. This 250-year journey is one you won't want to miss.
---
Trefoil
Instant Magazine is now used to create the official magazine of USA Volleyball. How cool is that? There are tons of cool elements here, such as player profiles, but the full-screen background videos in particular are truly inspirational.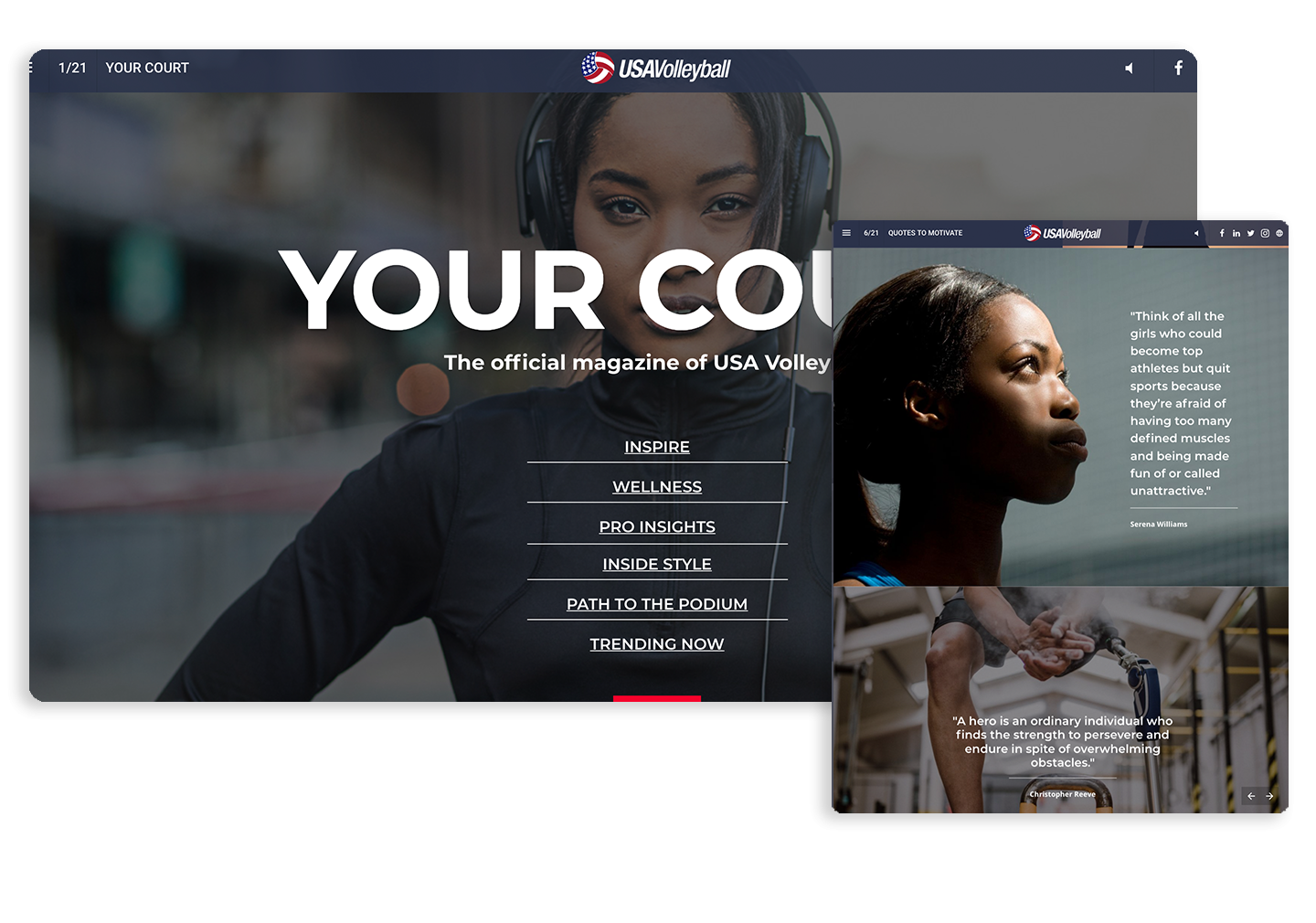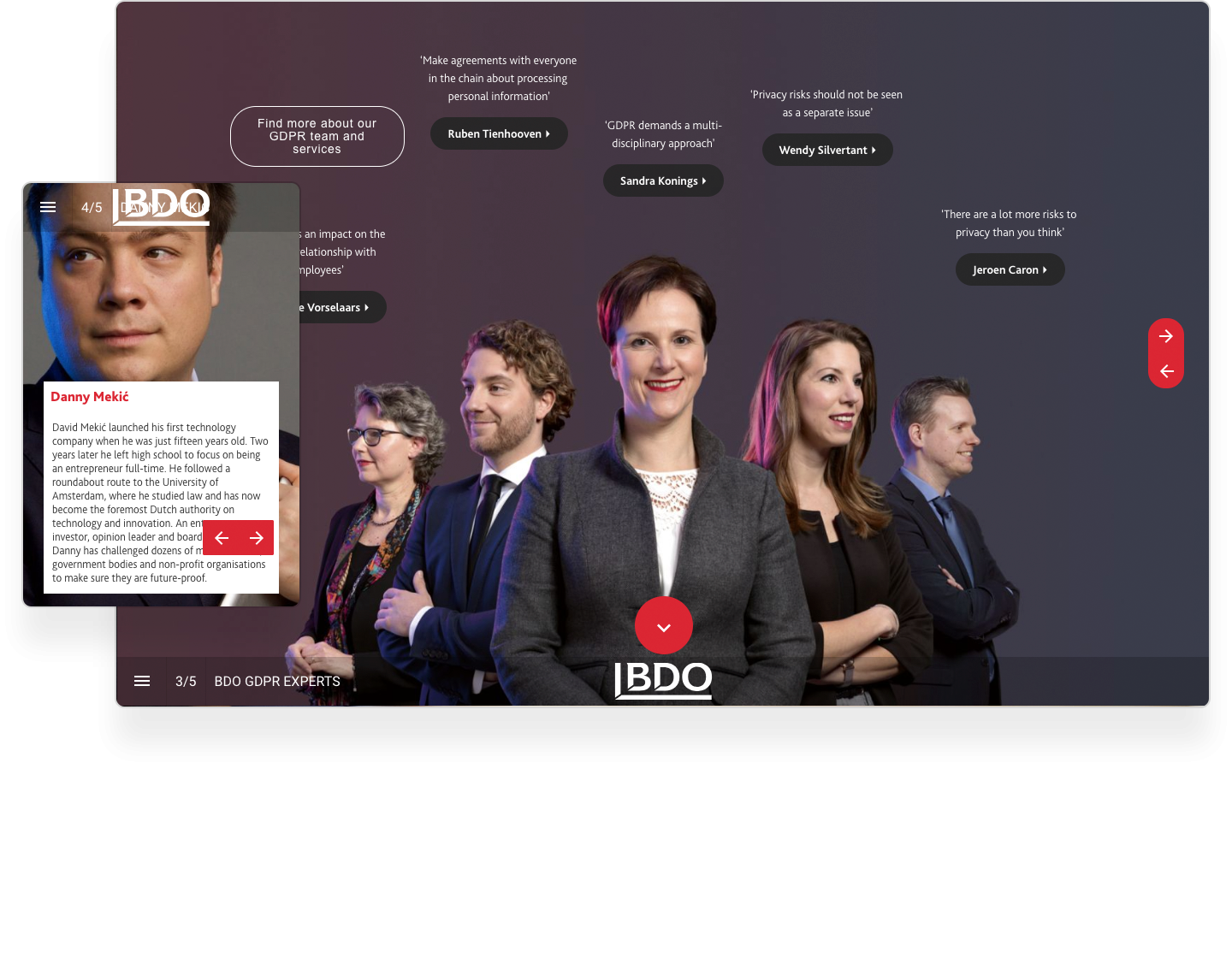 ---
BDO
For many, GDPR was the biggest headache of 2018. In this newsletter, BDO takes a daunting subject and makes it clear, simple, even personable. If you want to see a true feat of communication, take a look.
---
IHG
We have a few event publications that made this year's list but not as many event recap publications. For anyone who works in event planning or marketing, we urge you to check out this use case. It's a vital way to keep in touch with your attendees. This piece of content from IHG is a beautiful example.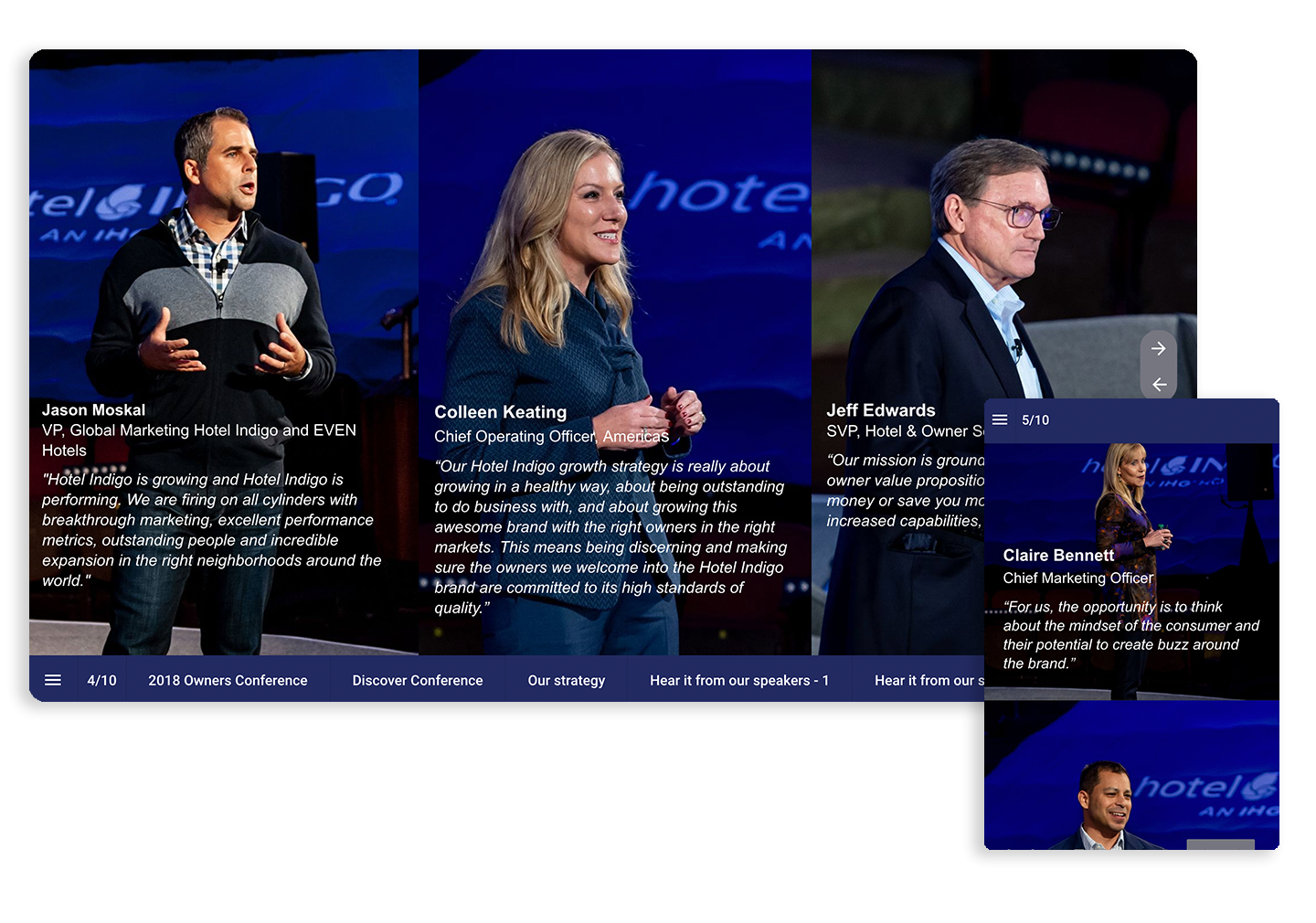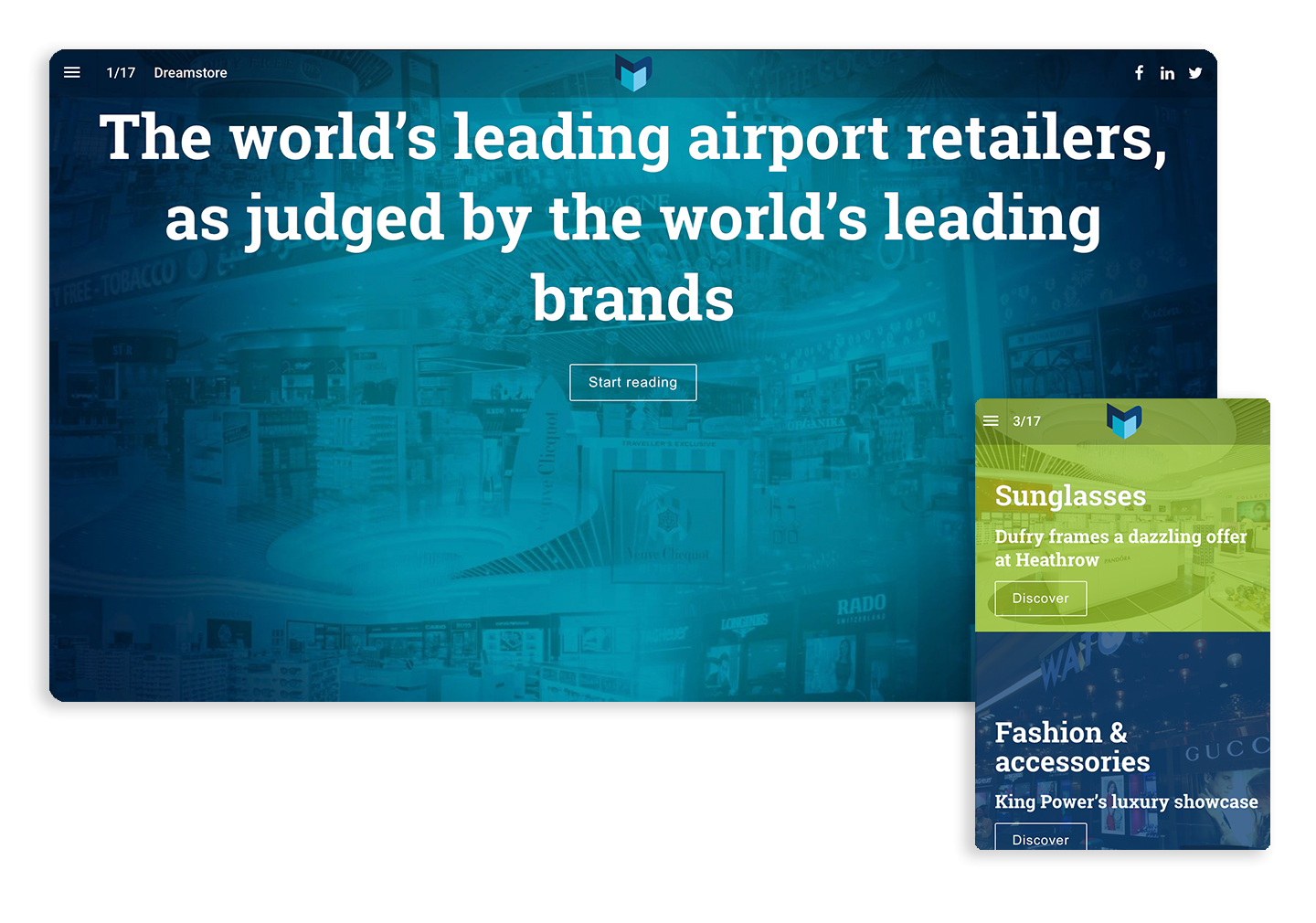 ---
The Moodie Davitt Report
The Moodie Davitt Report is an example of how an in-depth trade magazine can still be interesting and modern. As a testament to that, they've been seeing increased readership from consumers outside their industry. As a bonus, check out the advertisements the Moodie Davitt
---
Een Veilig Gevoel
Dutch security company Een Veilig Gevoel (A Safe Feeling) combines beautiful design with useful content, such as tips and interviews in this publication.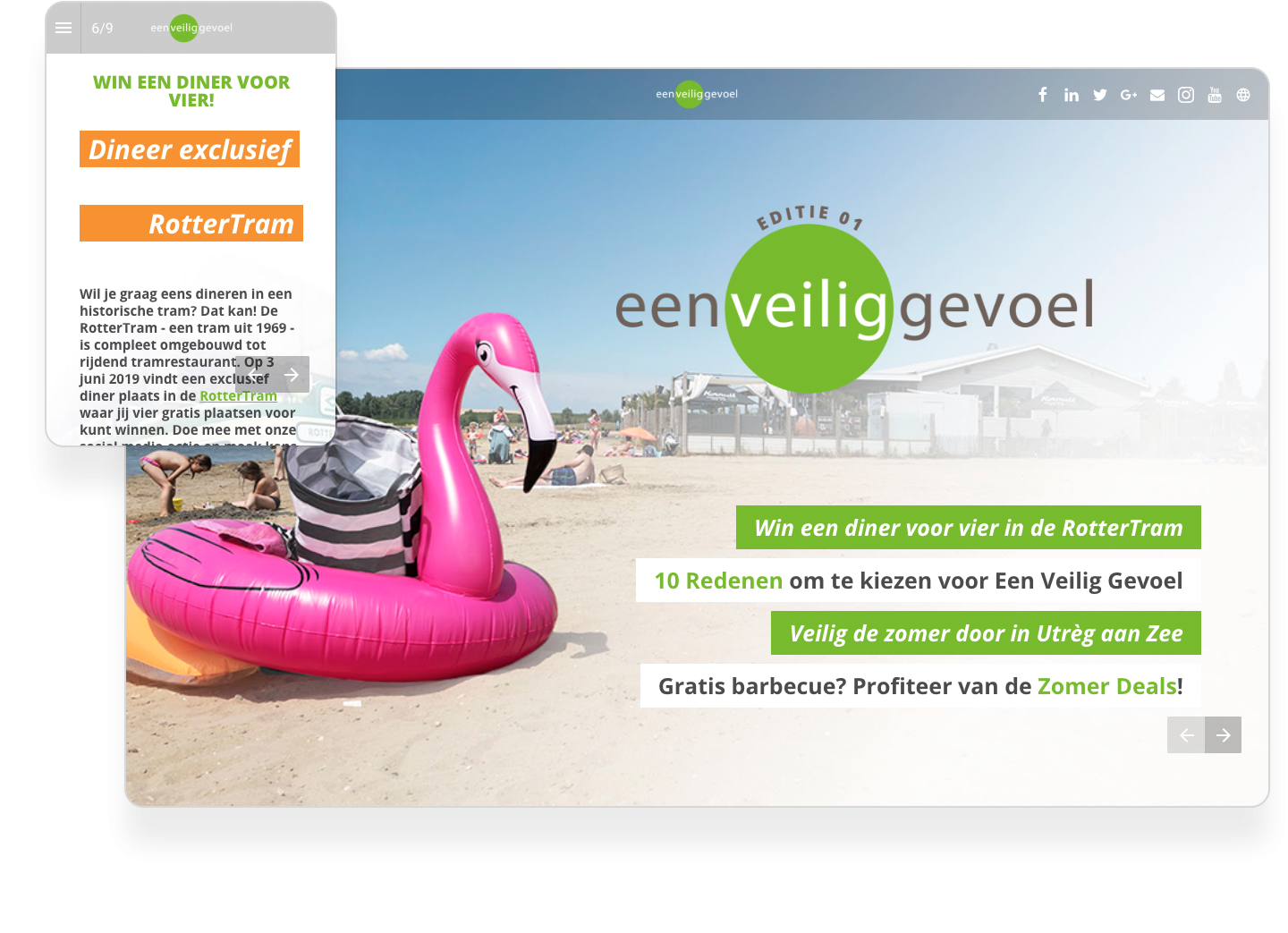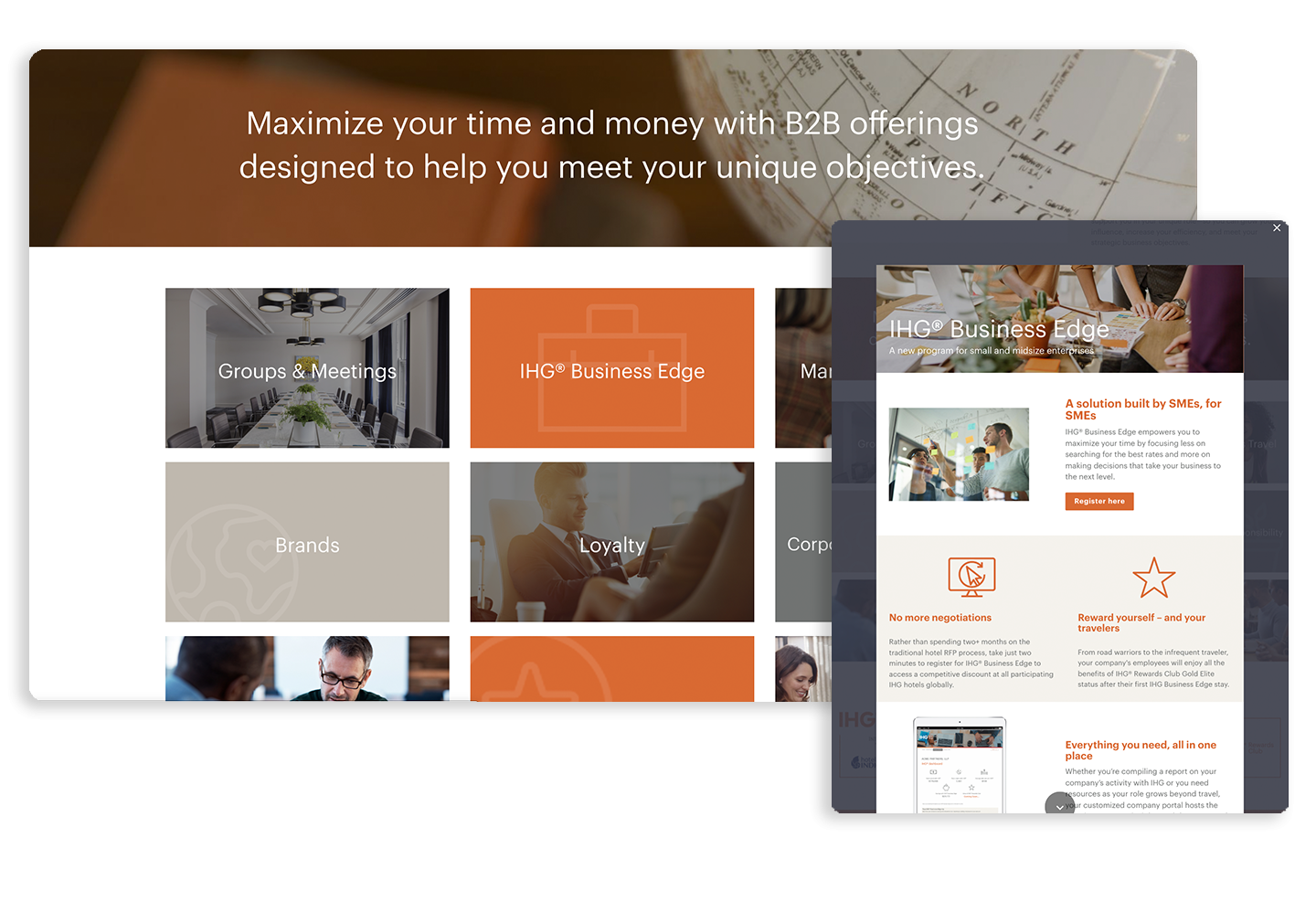 ---
IHG
Overlays are an elegant alternative to creating entire new pages in your publication. Look no further than this sleek one-page brochure from IHG to see some prime examples of overlays.
---
De Rooy Metaaldesign
This interactive brochure showcases modern interior metal work by Dutch designer De Rooy Metaaldesign and invites readers to book an appointment at their showroom. Talk about innovative sales strategy.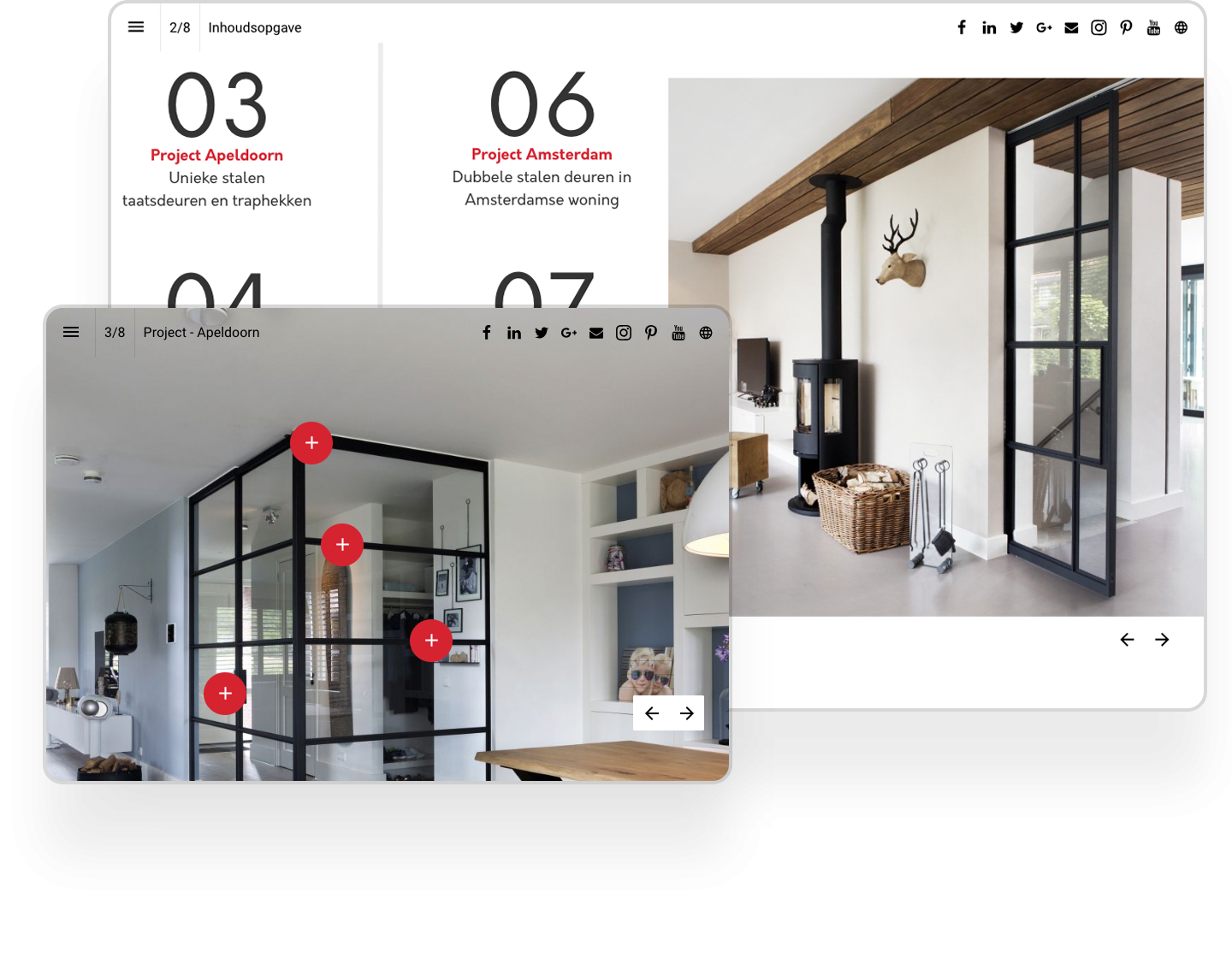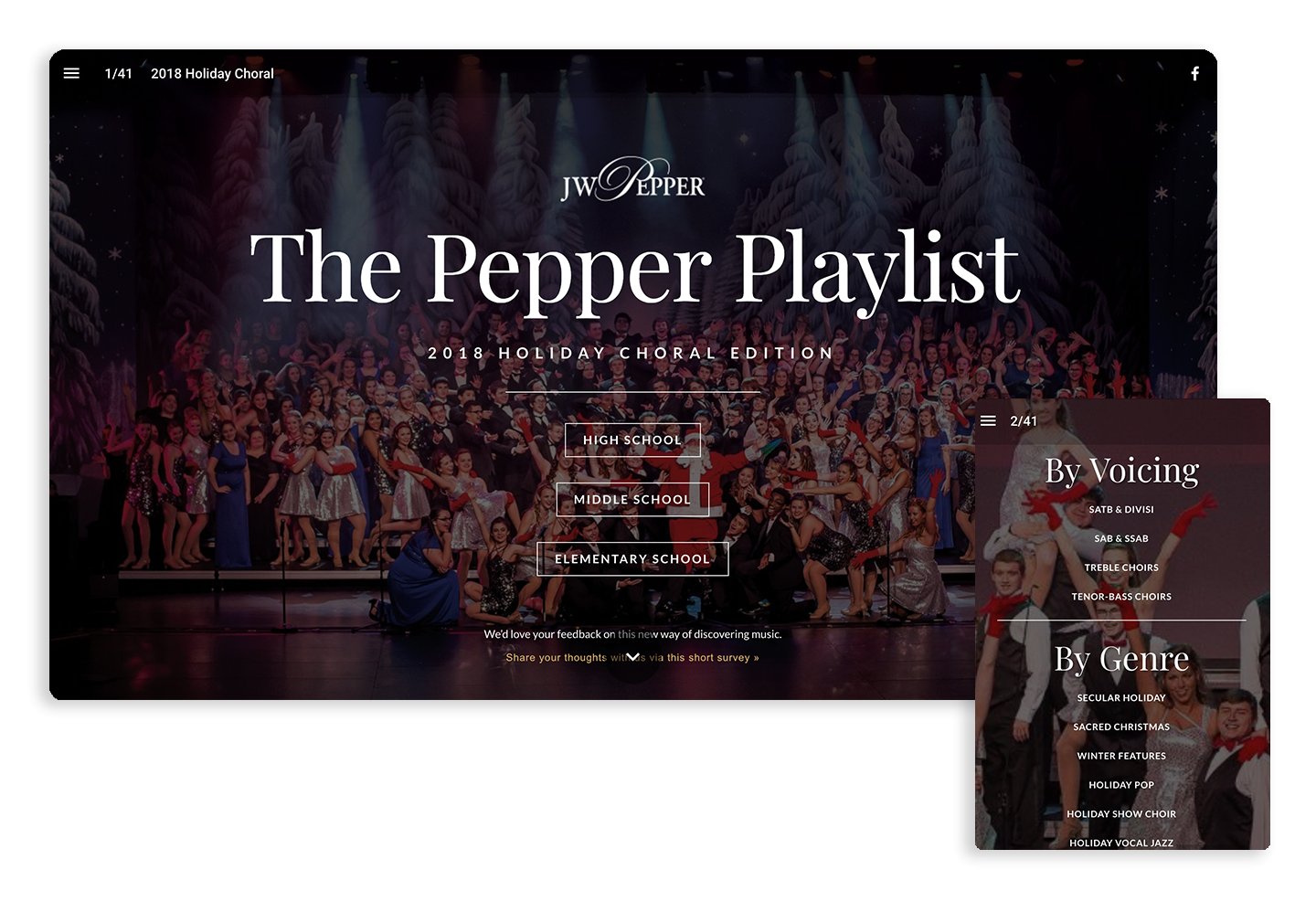 ---
J.W. Pepper & Son
Who doesn't love the holidays? J.W. Pepper & Son brings that spirit to your home with this holiday choir sheet music catalogue for elementary, middle, and high schools. Plus, check out their use of embedded mp3s so readers know exactly how each piece of music sounds before ordering.
Want to try Instant Magazine or explore new uses that are relevant to you?
---
iMediate
Why take a vacation abroad if your own country has so much to offer? With a deft combination of text, imagery, and video, Stayokay shares hidden gems within the Netherlands and encourages their readers to Go Local.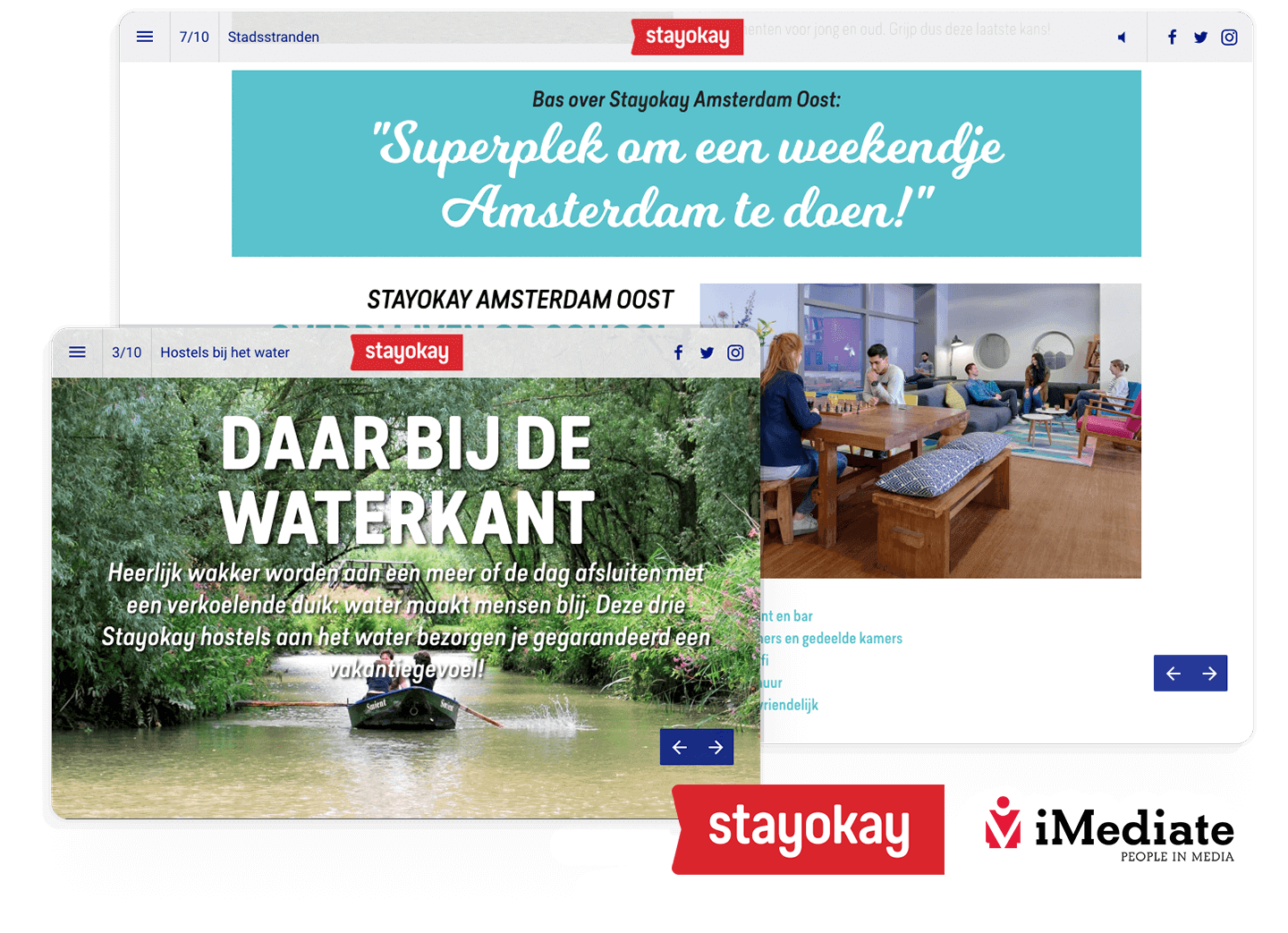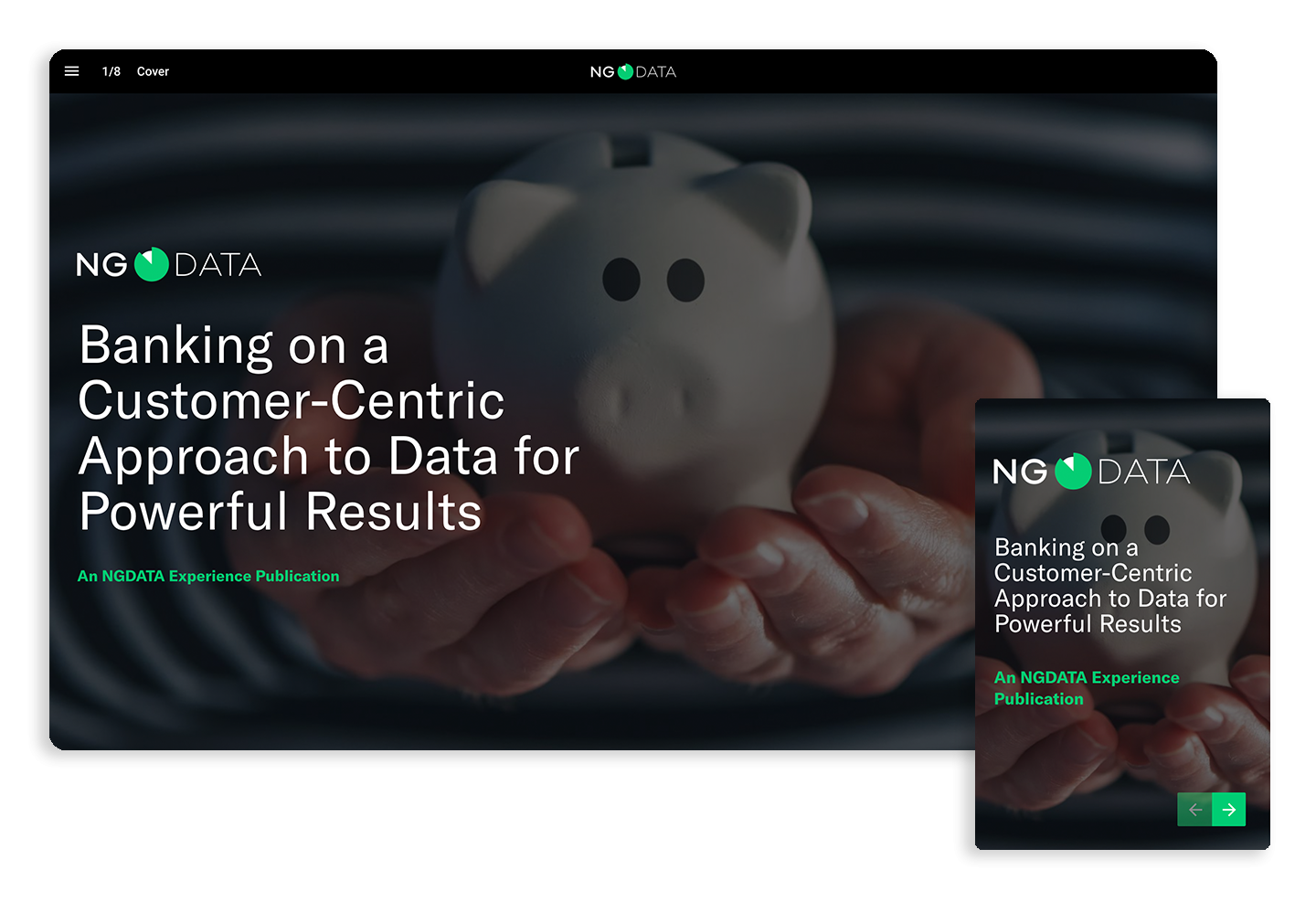 ---
NG Data
Data and privacy are big topics looming over the banking industry. NGData confronts them head on in this engaging and educational publication.
---
Kingspan
This white paper on sustainable architecture makes heavy use of photography to create an immersive content experience.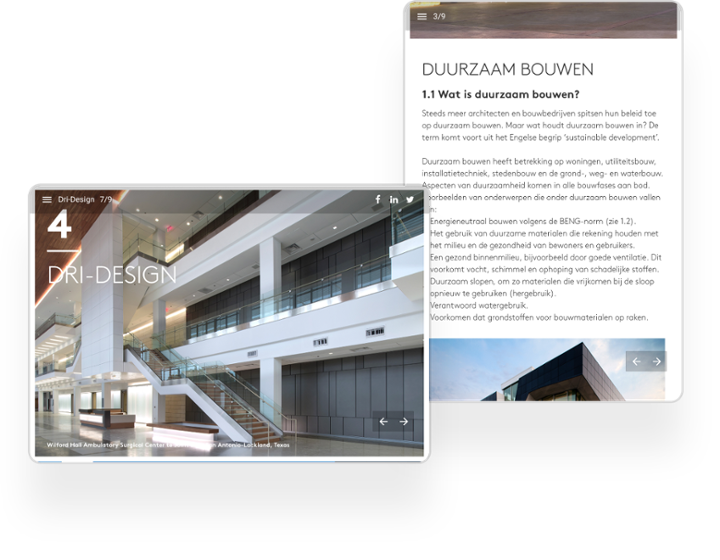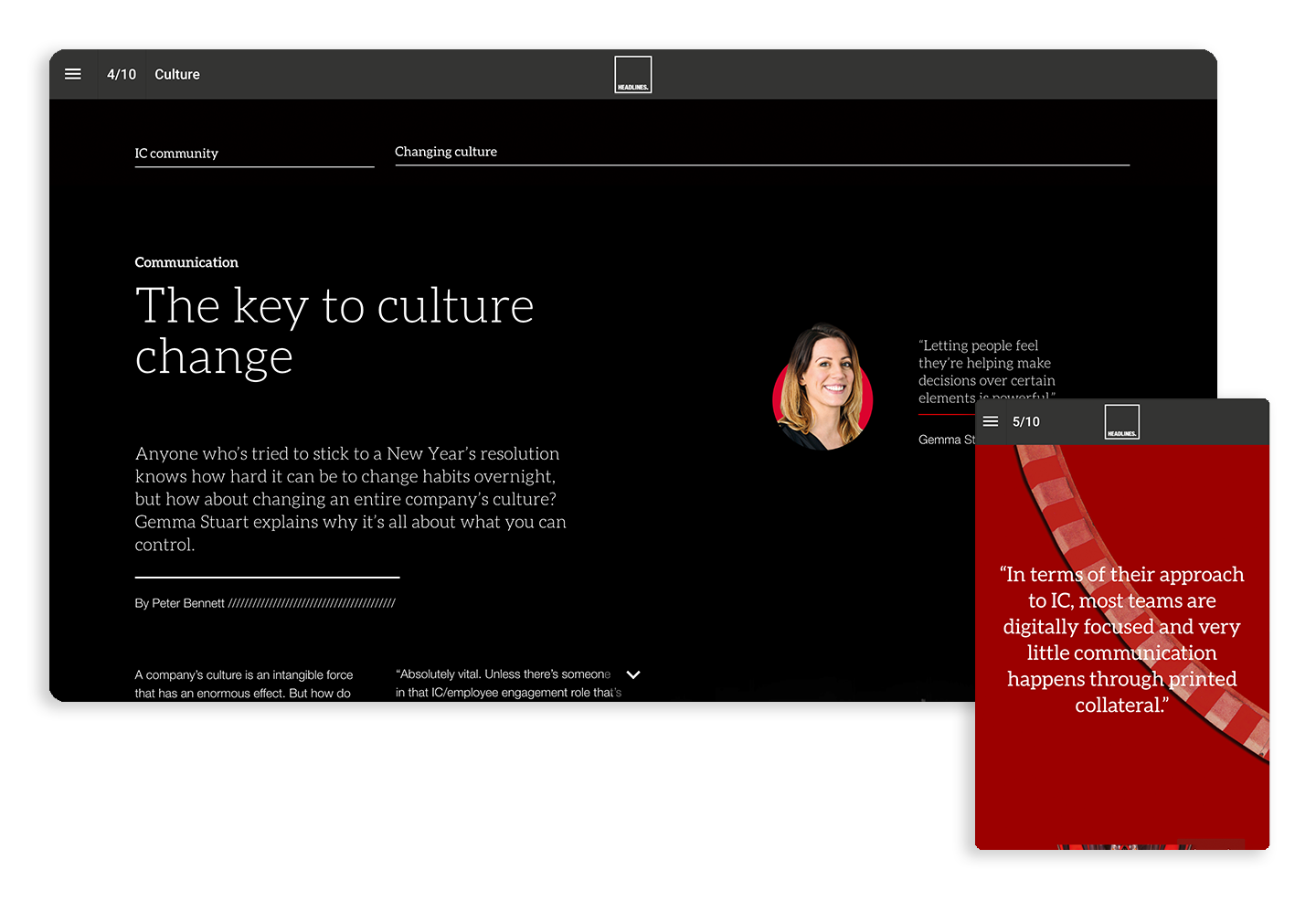 ---
Headlines
Have you ever wondered how internal communications works in an industry like Formula 1 racing? Look no further than IC Magazine, the visually stunning and fascinating publication from UK based internal communications agency, Headlines.
---
WSP Canada
For nearly 60 years, WSP has helped shape urban and natural environments with their consulting and management services. If you're curious about how cities will look in 2050 and beyond, check out their content, like this gorgeous one-pager on urban food production.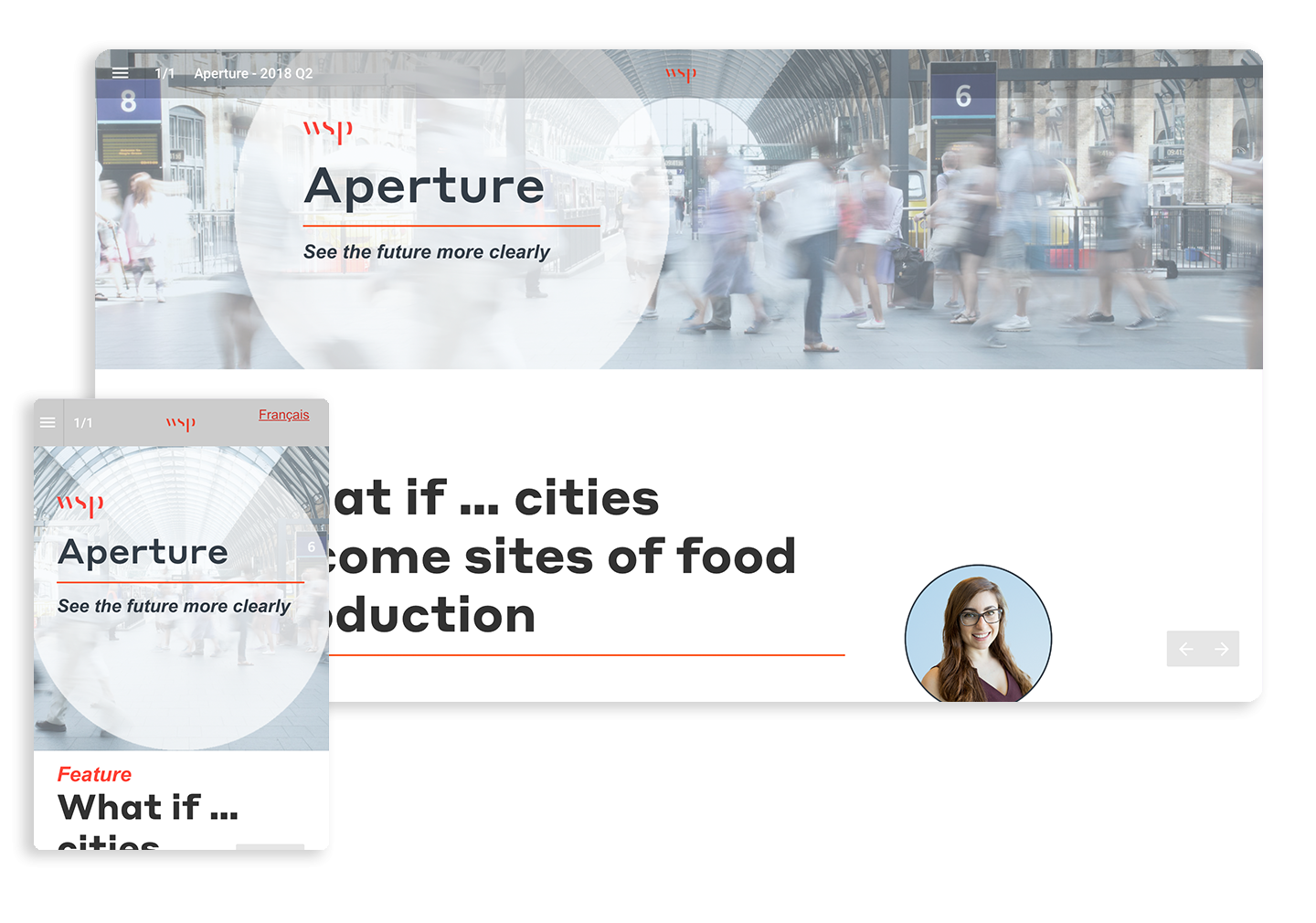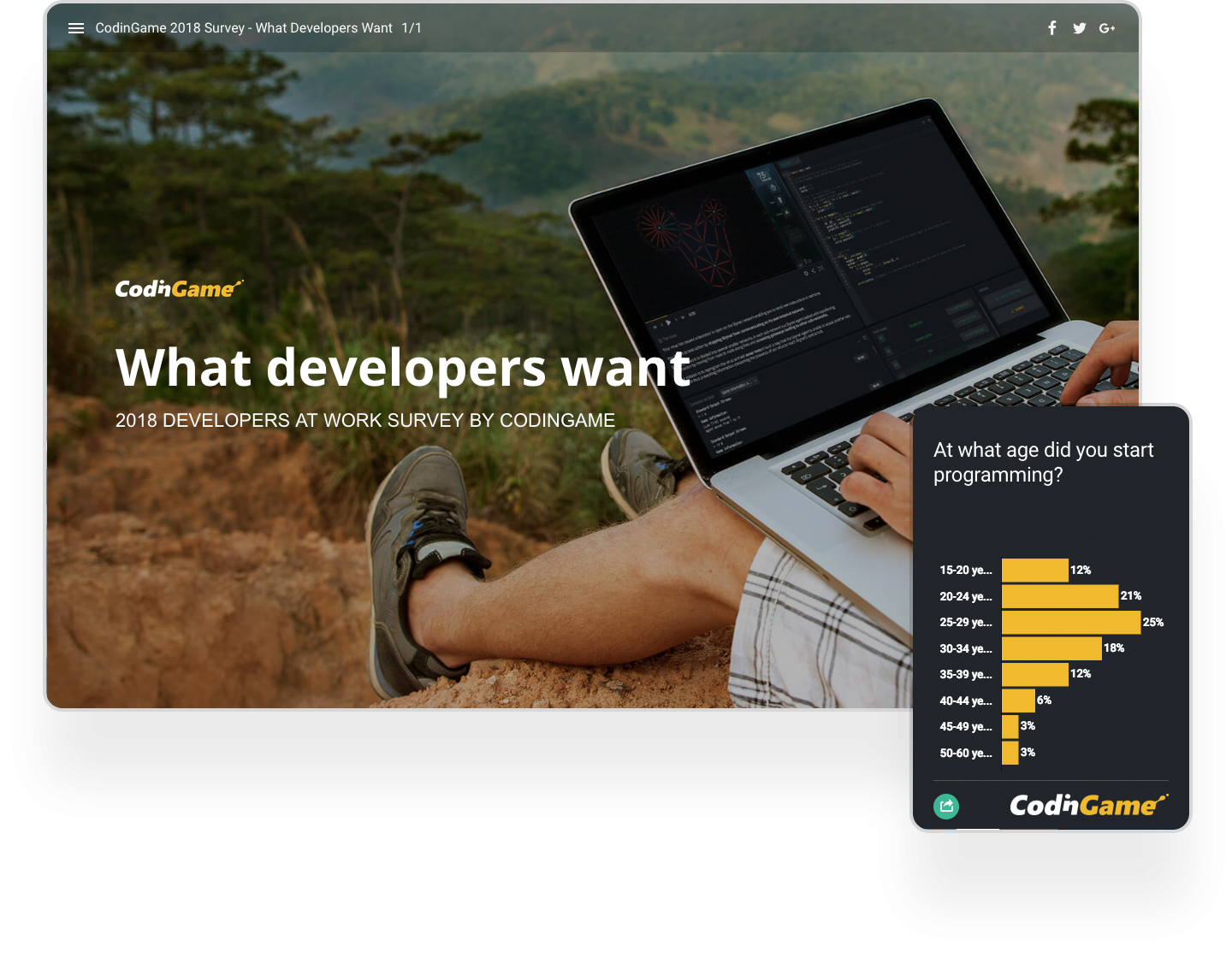 ---
Codingame
We would love to see more infographics made with Instant Magazine. With all the possibilities for interaction and animation, it's an exciting format. Thankfully, Codingame did an amazing job displaying stats from the software engineering industry in this survey. Rock on, Codingame.
---
Intuitive Design
Increasing attendance and driving enthusiasm are two things all event planners struggle with. However, we challenge you not to get excited when you check out this event brochure, created by Intuitive Design, for the 2018 Industrial IoT World conference. All event marketers, take note!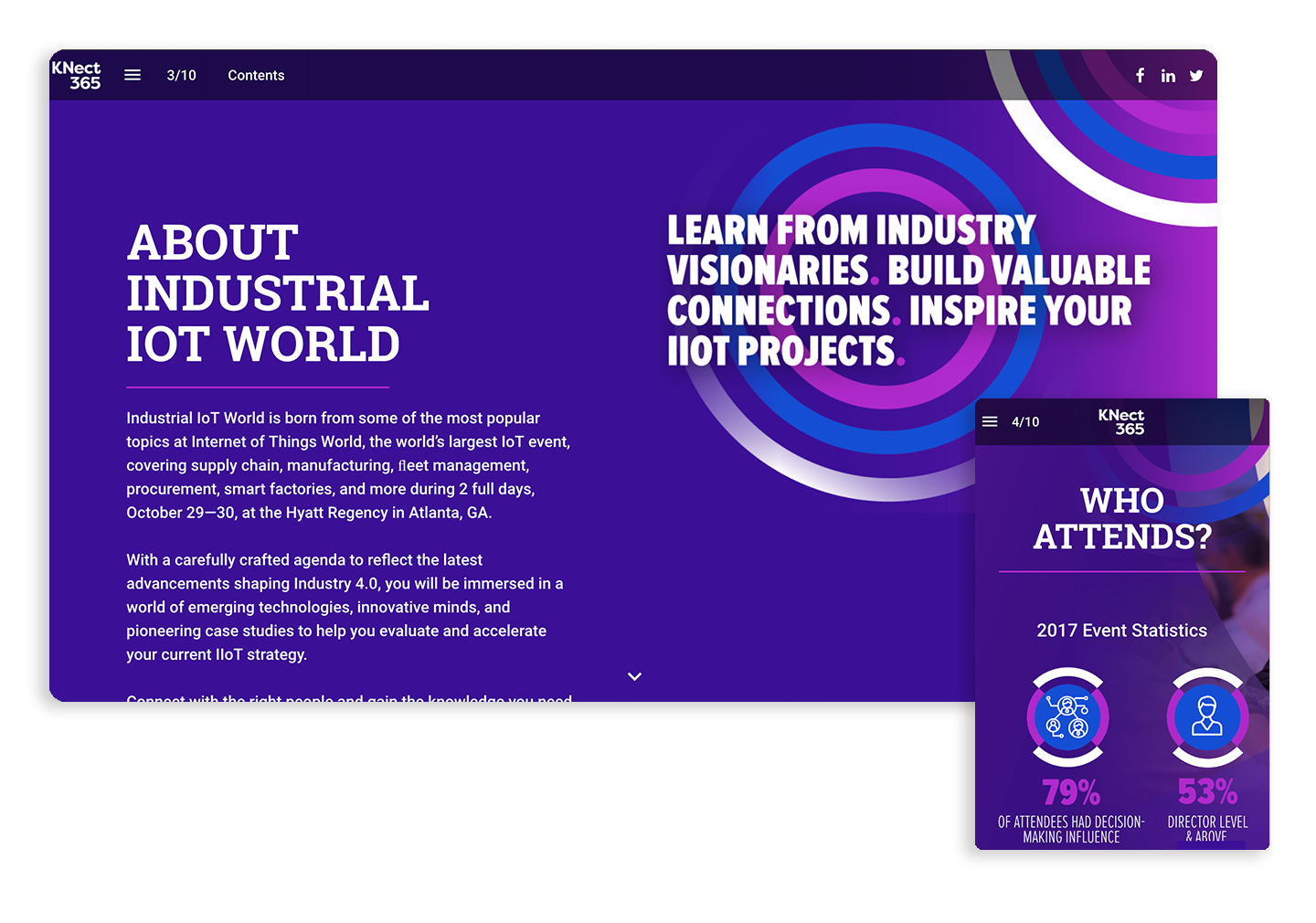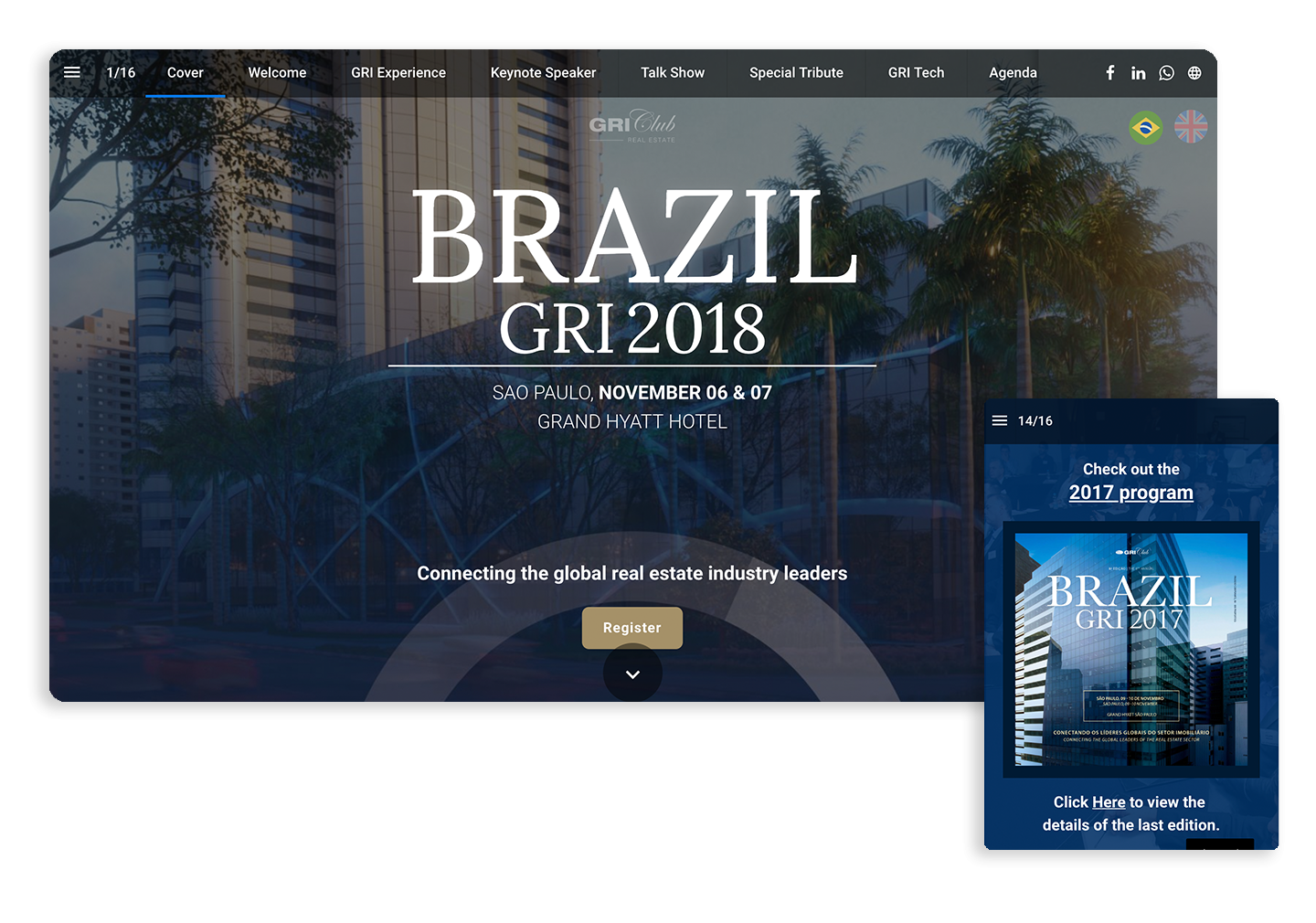 ---
GRI Club
How do you bring together real estate experts and investors from around the world to discuss their industry? You use a truly international language: powerful imagery. That's exactly what you'll find in the GRI Club's event brochures, such as the one we're featuring here.
---
High Profile Location
First time visitor to Amsterdam? Greater Venues offers this helpful guide to the city's trendiest spots, chock full of background videos, dynamic animations, and overlays.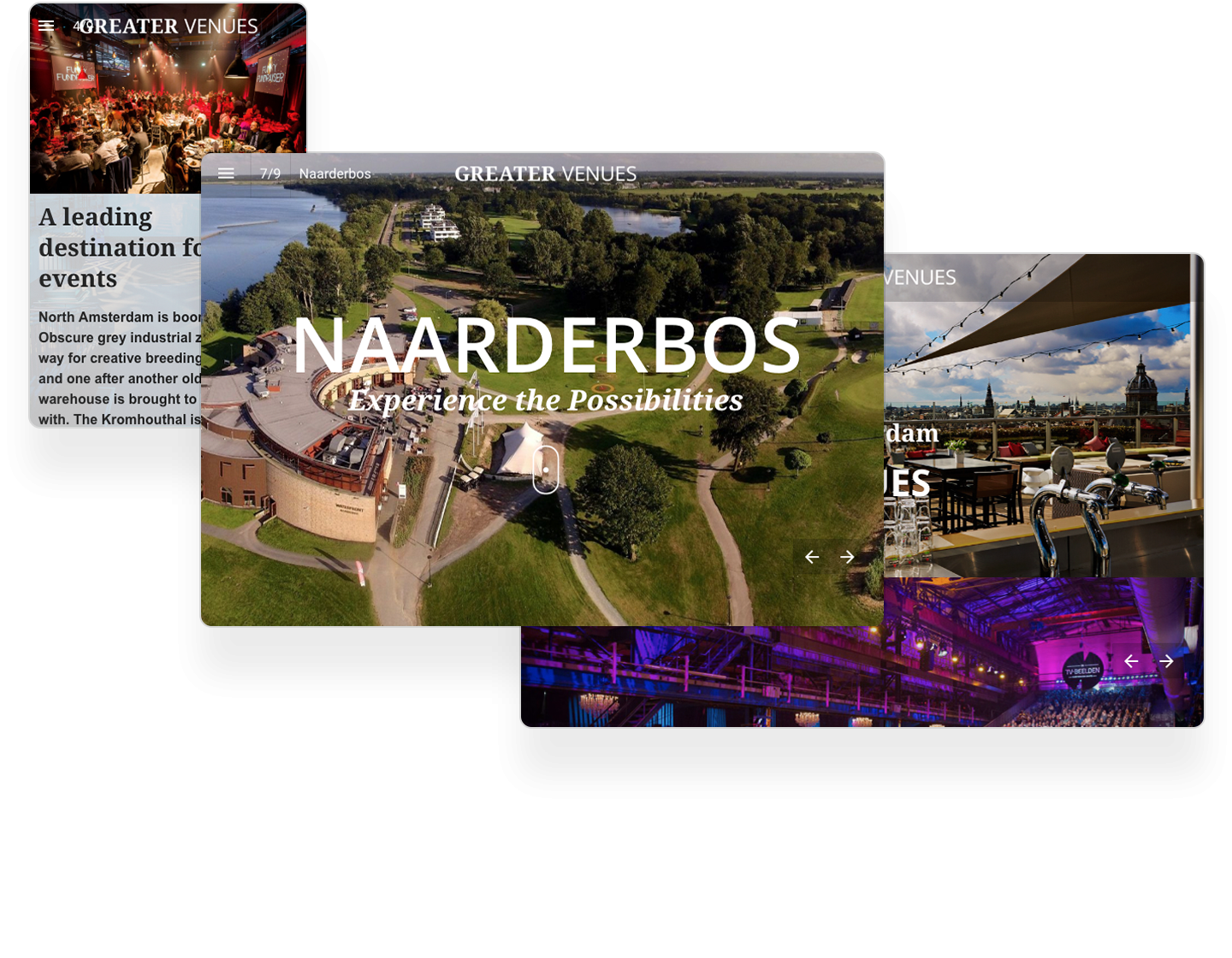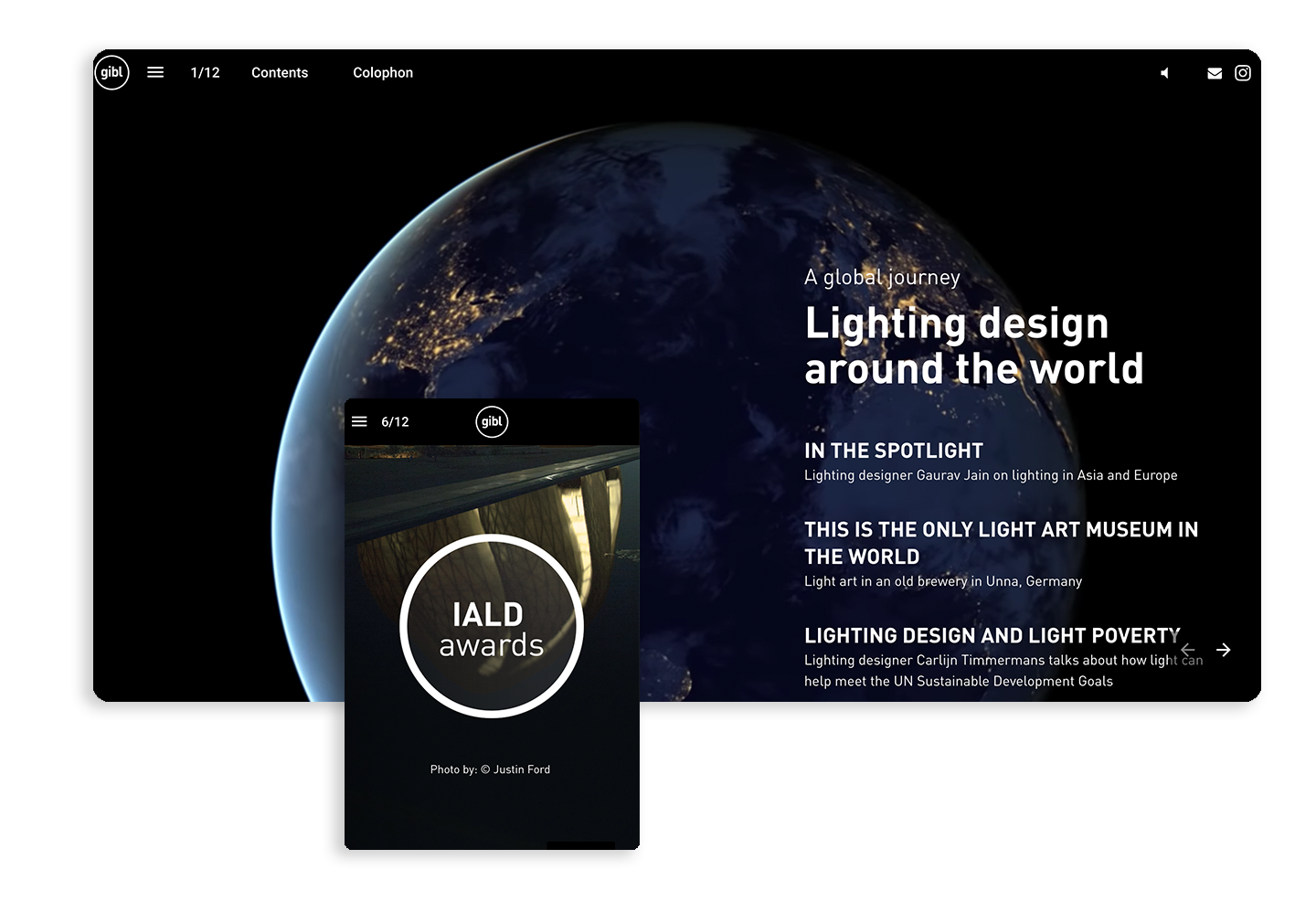 ---
Trilux
The name says it all. Get inspired by light! This publication takes the reader on a trip around the world of lighting. The stunning visuals and inspiring interviews will definitely spark your interest.
---
Artsen zonder Grenzen
This magazine features the unsung heroes of Doctors Without Borders. The touching stories and imagery within will make you want to support this organization's lifesaving work.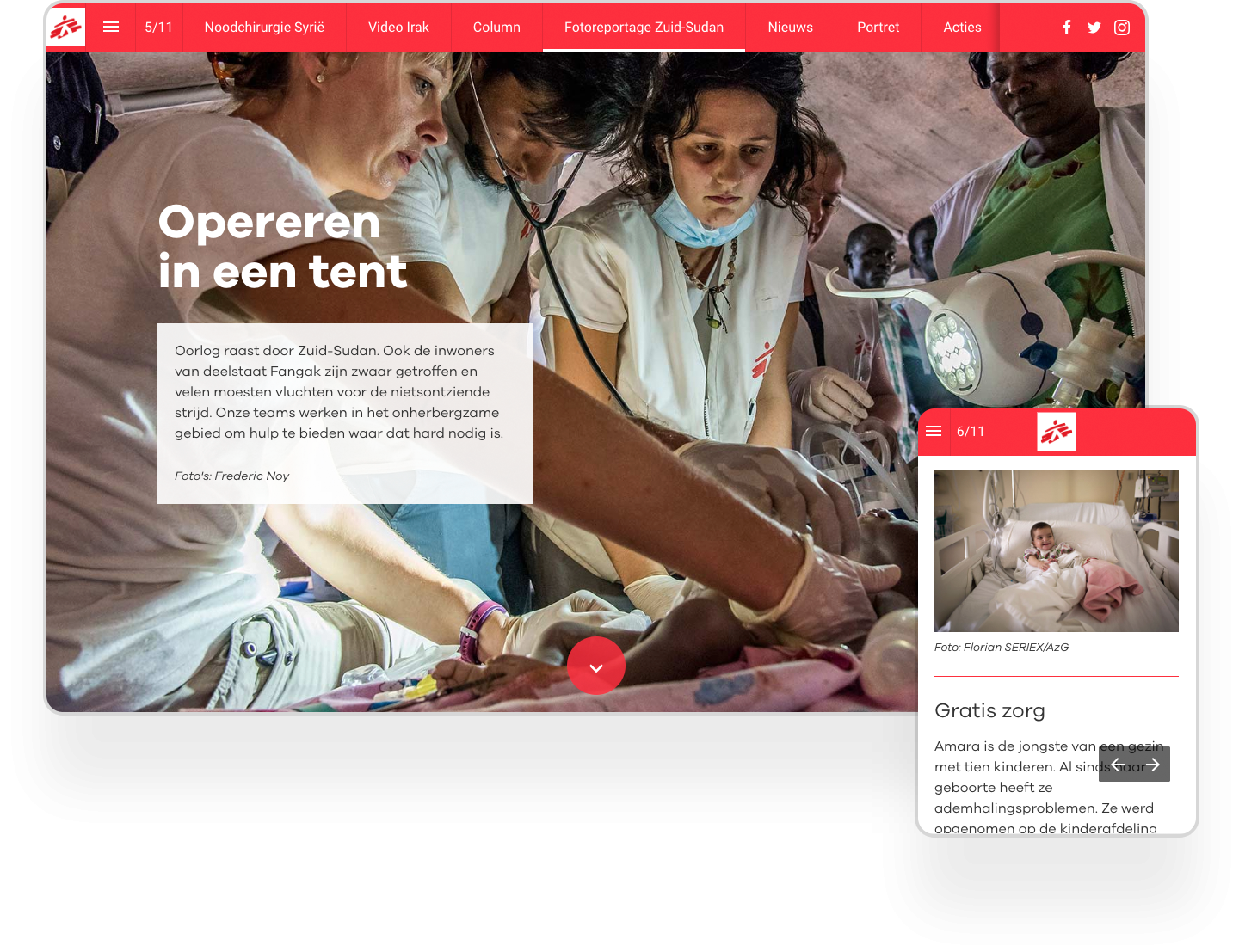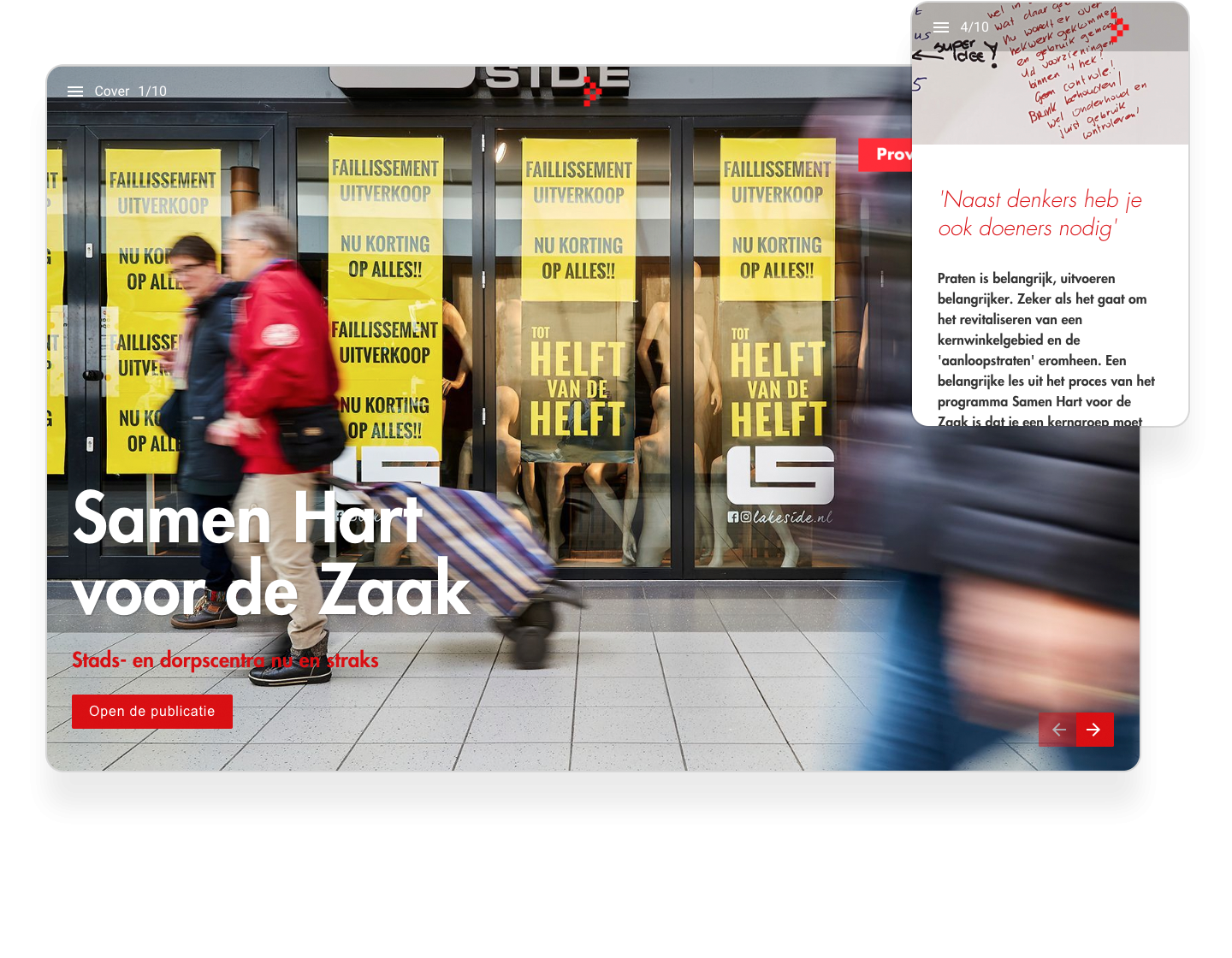 ---
Brabant
This report on the state of business in the Dutch province of Noord-Brabant is a perfect example of content that's too important to relegate to a page of the government's website.
---
MNP
Managing personal finances remains a big, scary subject for a lot of people. With publications like this, MNP provide clear and accessible education.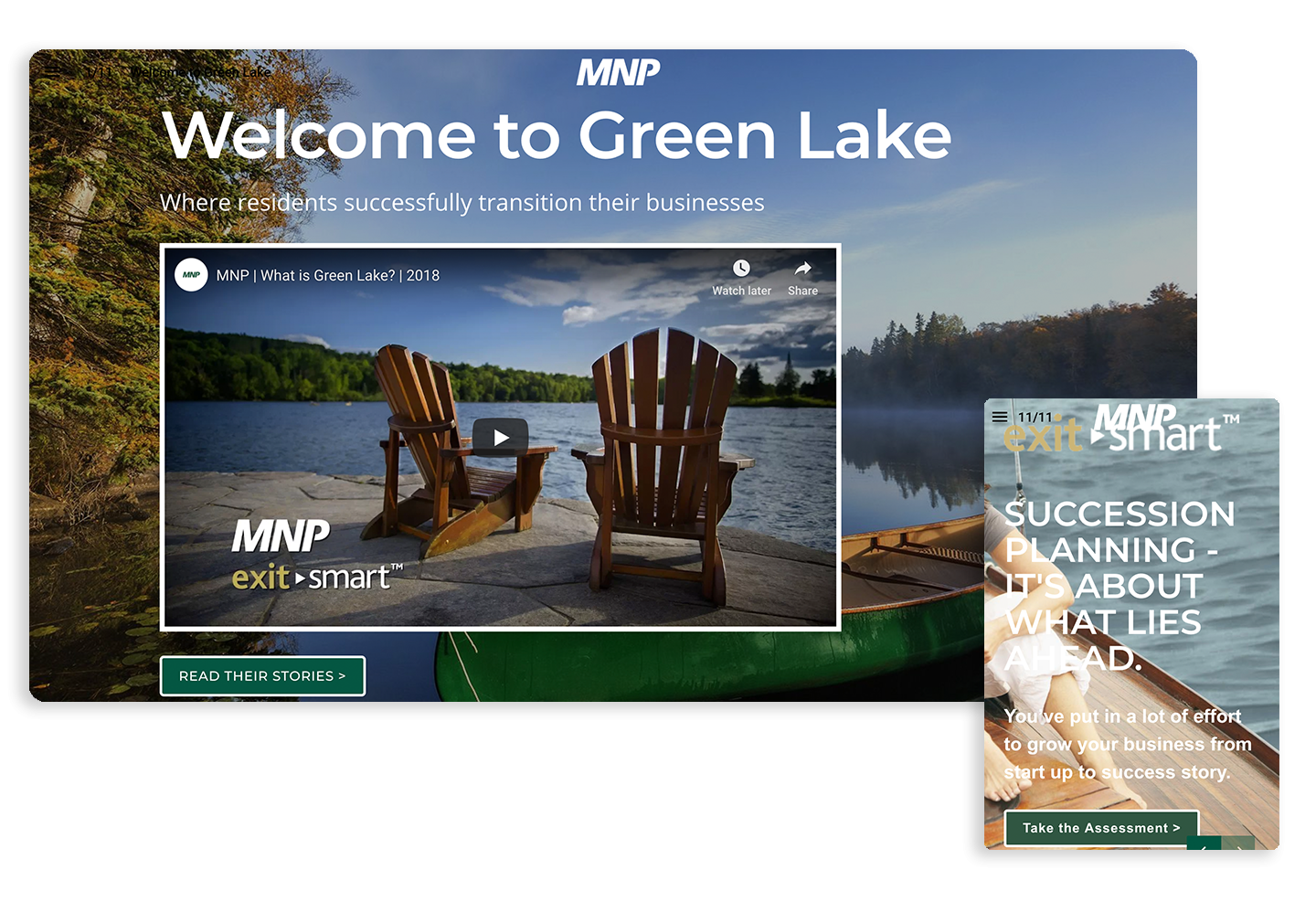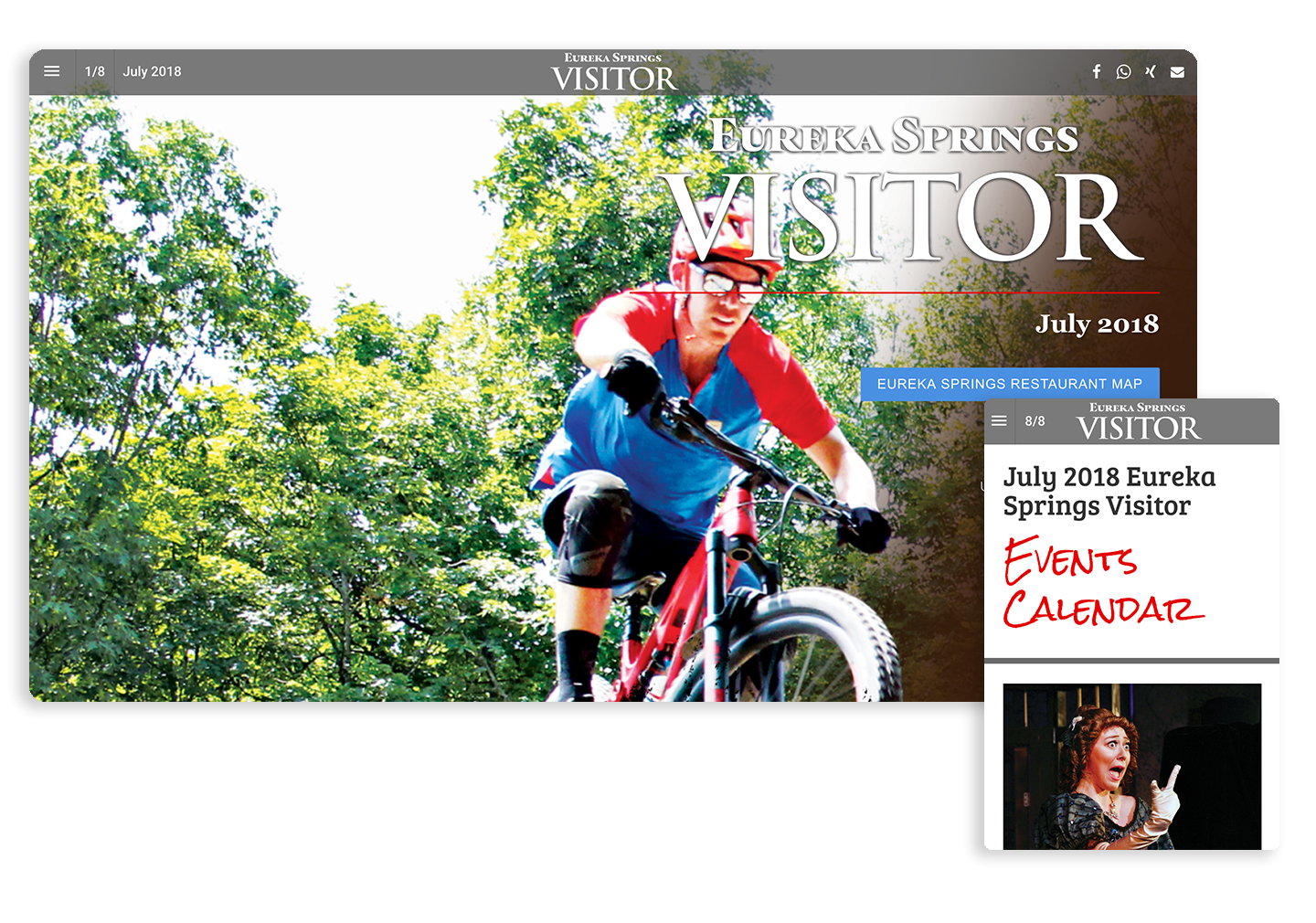 ---
Clover Kesson
Wishing it was still summer? Clover Kesson's July Visitor's Guide to Eureka Springs will have you daydreaming of your next warm weather vacation.
---
Association of Home Appliance Manufacturers
The full-screen video that greets readers on the first page of this publication tells them exactly where the Association of Home Appliance Manufacturer's values lie. They work tirelessly for the rights of manufacturers and to promote consumer safety. Read more to learn about an organization that affects all our lives.